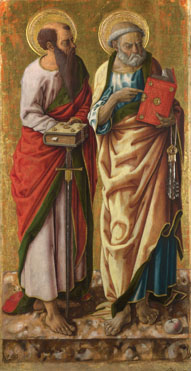 Dear Readers,
I apologize, because I have dropped the ball. I have not updated the page in a few months. My life has been pretty chaotic lately. I resigned from my job and as a result had to adapt, having to put aside for a while many of the things I am passionate about. I will do my best to give you monthly schedules starting in July.
That said, I have good news for Portland trads. Holy Rosary Church now has a Dominican Rite High Mass every Sunday at 11am!!! Deo gratias!!! This gives the people of Portland three different options for TLMs on Sundays:
- 8am at St. Stephen's
- 9:30am at St. Birgitta's, and
- 11am at Holy Rosary.
Additionally, Holy Rosary will continue offering occasional weekday Masses for special feasts. The next one is on Wednesday, June 29, for the Feast of Sts. Peter and Paul at 7pm.
Please keep praying for the Salem TLM possibility. I haven't heard anything lately, but St. Joseph's has been working on adding TLM every Sunday at a reasonable time (to replace its once-a-month 6:45am hybrid Mass).
Blessings,
Francisco Romero